"Pink Vodka" is a short story from Poet, Lyricist Kutti Revathi's Tamil short story collection "Niraiya araigal ulla veedu" (A Mansion with many rooms). The anthology is noted for its stories on feminist politics, women sexuality and desires. Pink Vodka explores a part of the lives of two bisexual women. 
The anthology was published by Paatharasam publications in Tamil. 
---
"Maatruveli" is an independent Tamil academic journal published by Parisal Bookhouse. The sixth edition published in 2011 was a special edition that focused on alternate gender and sexualities. This edition includes essays, poems, opinion pieces, and interviews of queer individuals and allies. 
"Maatruveli Aayvidhazh 6" was edited and curated by A Ponni and Aniruddhan Vasudevan.
---
Theatre artiste, transgender rights activist and poet Living Smile Vidya published her autobiography under the title "Naan Vidya". The book was published in English titled "I am Vidya". The book narrates the struggles and resilience of a trans woman and was published by Kizhakku Pathipagam in the year 2007.
Kannada film "Naan avanalla avalu" was based on this book, and Living Smile Vidya won the Karnataka state award for the best story for the film. 
---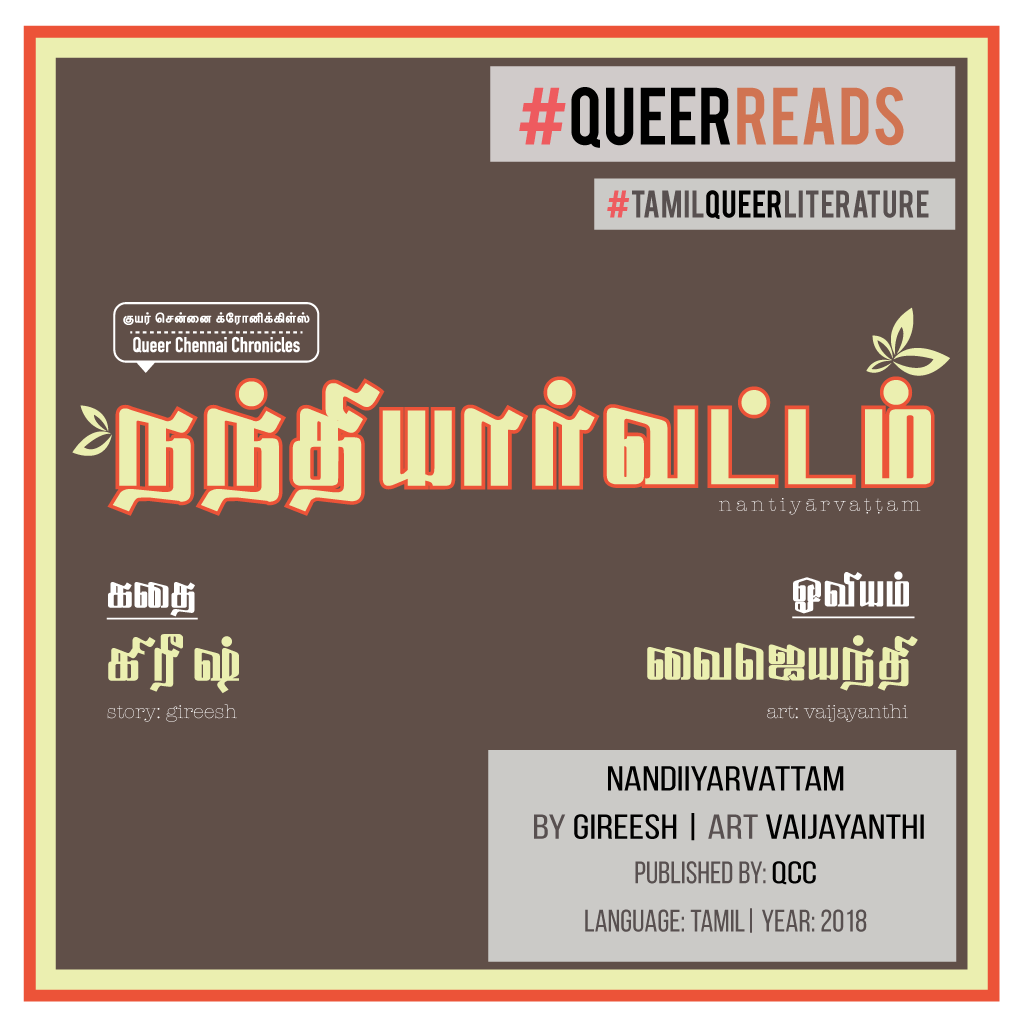 Nandiyarvattam is a short story written by writer and poet Gireesh. The story is about a teenage boy who has crush on his fellow classmate. It is a short poignant story that brings back memories from teenage years. The short story was later adapted into an illustrated story. The illustrations were done by Vaijayathi. 
The short story and the illustrated story is available to read online. 
---
The collection of essays written by Prof T. Dharmaraj, "Naan Ean Dalitum Alla?" (Why I am not a Dalit?, 2016) in this book the essays were composed at different times.
In this book his essay about the novel "Angaadi (2012)" by Poomani, the novel elaborates the friendship of protagonists Aandi and Maari is analysed by T. Dharmaraj and empathize towards the perceptions of the both of their wives. The essayist talk about the friendship; in society which undeviatingly imagines and glorifies the union of male-female relationship, the love wedded wives who are astonished by the friendship between these two men, and it is an unexplained puzzle/anagram highlights the essayist.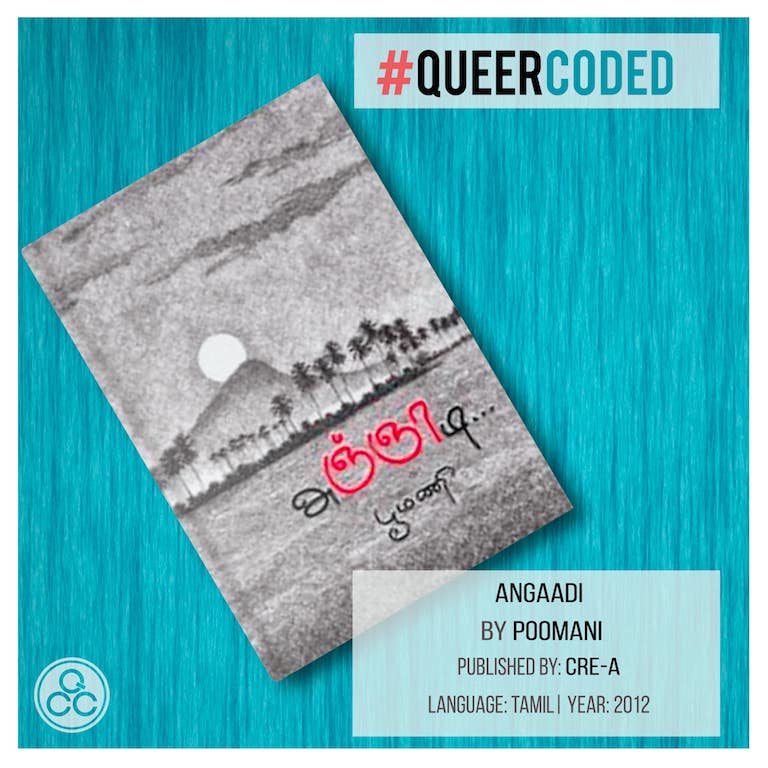 Though the novels flows in the lines of the friendship between Aandi who belongs to 'upper' caste, Maari who comes under an oppressed caste which is often challenged by caste dynamics and issues. The unexplained mystifying relationship between them and it's impression expressed by T. Dharmaraj is important. Though the novel Angaadi and Anthology/collection of essays do not fall under the category of Queer literature, the discussion about characters from Angaadi and T.Dharmaraj's essay on the novel will constitute healthy deliberations on how one perceive the characters.