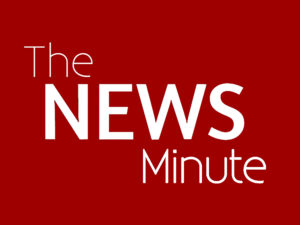 The 5 Ws and 1 H
What
is this resource?
This is a media reference guide for journalists who are reporting, writing, or editing stories about LGBTQIA+ communities, persons and issues. In Part 1 of the guide, we have a glossary of terms to use (and to NOT use), a chapter on the basic things a reporter needs to keep in mind when covering LGBTQIA+ stories, a chapter on how to cover crime when LGBTQIA+ persons are involved, and a chapter on writing LGBTQIA+ opinion pieces.
Why
are we doing this?
The representation of LGBTQIA+ persons in the news media in India is often incorrect, derogatory, ignorant, and lacking in perspective. When LGBTQIA+ persons point out mistakes to journalists however, one of the common responses we get is that they didn't know what the right terms to use were, that they didn't realise certain depictions were problematic.
During the Chennai Queer Literature Festival, 2021, one of the panel discussions was on the depiction of LGBTQIA+ persons in news media. The speakers — Ragamalika Karthikeyan from The News Minute and Ranjitha Gunasekaran from The News Indian Express — spoke about why it's important for newsrooms to have style guides on how to write about LGBTQIA+ people. Following this discussion, Queer Chennai Chronicles and The News Minute decided to get together to make a media reference guide in English and Tamil, that will help news organisations across the country. We called on queer journalists to volunteer for the same.
Meanwhile, the panel discussion was quoted by the Tamil Nadu government in in the Madras High Court when Justice Anand Venkatesh was hearing a petition on the need for widespread reforms across sectors when it comes to LGBTQIA+ communities; and Justice Anand Venkatesh asked the government to come up with a glossary of terms in Tamil for the media to use. The Tamil Nadu government did come up with a glossary in February 2022, however, the QCC-TNM Media Reference Guide team, as well as several other Tamil LGBTQIA+ persons, believed that the glossary was problematic in parts, and not representative of the actual terms the LGBTQIA+ communities in Tamil Nadu use for themselves. We then submitted a glossary together, deriving from the work we had already started doing on the media reference guide, and several other resources. This glossary was preferred over the glossary submitted by the Madras High Court, and the English part of the glossary is part of this guide.
TL;DR: We're making this guide so that journalists who want to get the representation of LGBTQIA+ communities, persons, and issues right, will have a resource that'll help them.
Who
will find this useful?
Any reporter, writer, editor, photo journalist, video journalist, or producer, who is planning to write/edit/produce a story or visuals on LGBTQIA+ communities, persons, or issues. This is not an academic thesis, this is a practical guide for journalists, and is written as such. No long paragraphs without commas, and as many bulleted lists as possible.
When
can you use this?
You could be at a protest, and have a question about the ethics of photographing a queer person. You could be writing a story about healthcare, and wondering how to ask sensitive questions. You could be editing a crime story where an LGBTQIA+ person is the perpetrator and you want to ensure the report is sensitive, not sensational. You may have received a pitch from a freelancer, and don't know whether you should accept it or not.
In short, this guide is made keeping in mind your work, and dilemmas. You can use it any time you have a question about covering LGBTQIA+ issues and don't know who to ask.
How
legitimate are the creators?
Queer Chennai Chronicles (QCC) is an independent publishing house and literary forum. QCC was started with the aim of highlighting LGBTQIA+ writers, translators and authors, and to make the existing literary space and media reporting queer inclusive. QCC is the organiser of India's first Queer LitFest, which brings together allies and queer literary personas. QCC also works with various media houses and corporations to create inclusive guidelines on reporting, workplace inclusion strategies and implementation processes.
The News Minute has been at the forefront of reporting sensitively on LGBTQIA+ issues in the country for the past seven years. The organisation has a queer person in an editorial leadership position, and has carefully cultivated best practices for reporting and editing on LGBTQIA+ lives and rights. The editorial team at The News Minute is one of the most diverse in the country, and one of our editorial policies is to platform the voices the society ignores.
Every person who has contributed to writing this guide is queer, and many are also journalists. We understand the concerns of the LGBTQIA+ communities in India, and we know how newsrooms function and what challenges journalists face on a daily basis.
Where
can you contact us if you have questions?
You can email us: moulee@queerchennaichronicles.com, or ragamalika@thenewsminute.com
You can tweet to us or send a DM: @QCChronicles, @thenewsminute, @BumpAhead, @rgmlk
What's in the guide
Part 1: Terms related to sex
Part 2: Terms related to gender
Part 3: Terms related to sexuality
Part 4: Umbrella/Collective terms
Part 5: Other terms used by LGBTQIA+ communities
What's coming up
This is only Part 1 of the LGBTQIA+ Media Reference Guide. The full guide will contain chapters on the following subjects as well.
Basics for editors
Photojournalism and videography
News and current affairs reporting
Reporting Pride
Legal reporting
Health reporting
Mental health reporting
Education
Politics
Entertainment
Faith
Science & Technology
Business
Sports
Credits
C Moulee (he/him) – Co-Founder, Queer Chennai Chronicles
Ragamalika Karthikeyan (he/she) – Editor – Special Projects and Experiments, The News Minute
Senthil (he/him) – Program Director, Queer Chennai Chronicles
Narayani Subramaniam (she/her) – Writer & Marine Researcher
Gireesh (he/him) -Writer & Poet. Editor – paalputhumai.com
Nadika Nadja (she/they) – Writer. Member – Sampoorna Working Group
Ranjitha Gunasekaran (she/her) – Assistant Resident Editor, The New Indian Express
Ragi Gupta (they/them) – Head of Creative Content Management, Pixstory
Ankur Paliwal
Sahana Venugopal (she/ze)
Himanshu Arya (he/they) – Journalist
K Sathya Keerthi (he/him) – Photojournalist
Vijayta Lalwani